Johnny Winter, blues guitarist, dies aged 70
The legendary musician who collaborated with Hendrix and Muddy Waters has died in Zurich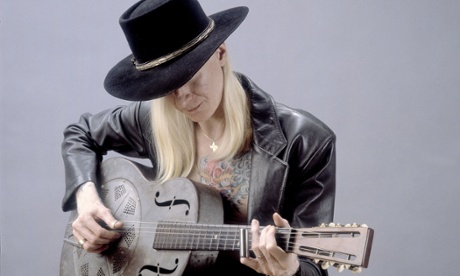 Legendary blues guitarist Johnny Winter has died aged 70.
Parisi's statement added that Winter's wife, family and bandmates were all saddened by the loss of one of the world's finest guitarists.
Winter continued to create music up until his death. He was due to embark on a tour to coincide with the release of his album Step Back, featuring Eric Clapton, Ben Harper, Billy Gibbons, Dr John, Brian Setzer, Joe Perry and Leslie West.
"I just hope I'm remembered as a good blues musician."